Sandcastles and Sculptures on Maui / January 2010
Unfortunately all of the photos are taken from the camera on my phone and are not the best quality, but hey…
Jan 19, 2010
Surrealist hand unzipping the sand to reveal young turtles heading to sea. Done in 3.5 hours  using custom tools and forms with 2 people.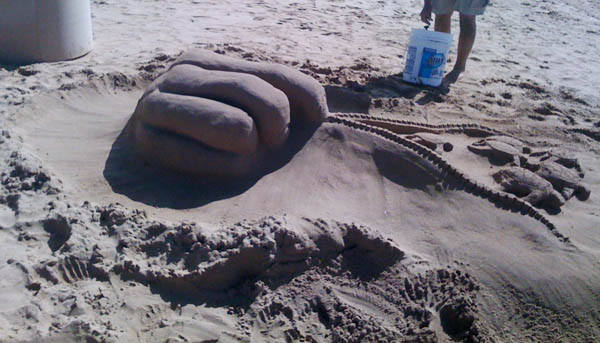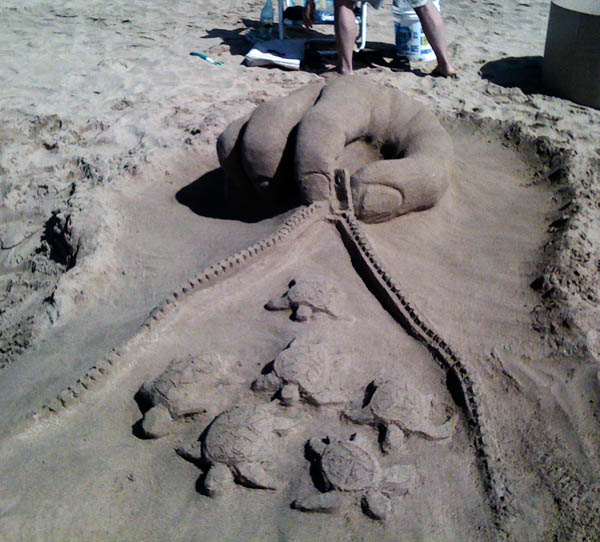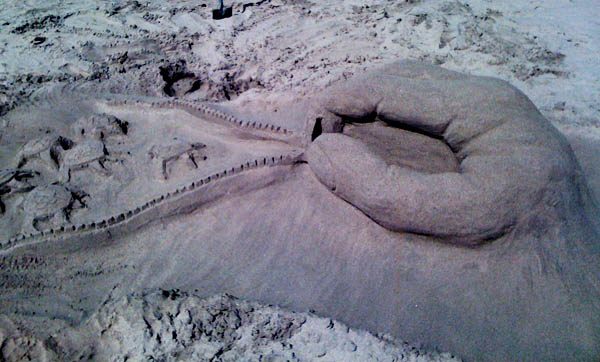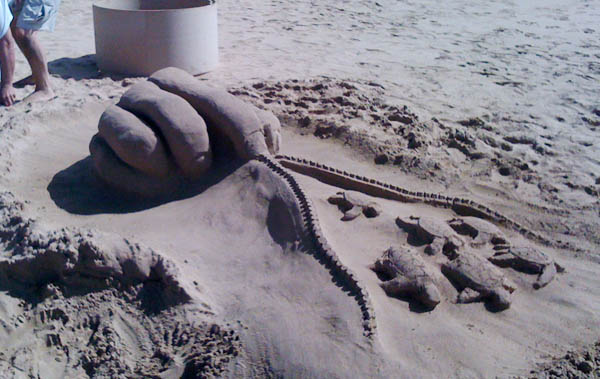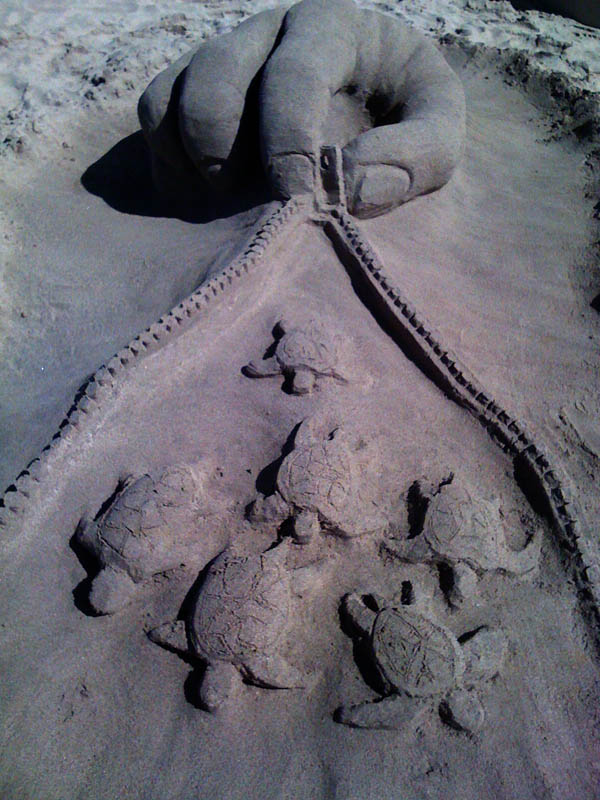 Jan 15, 2010
These went fast. 2 people.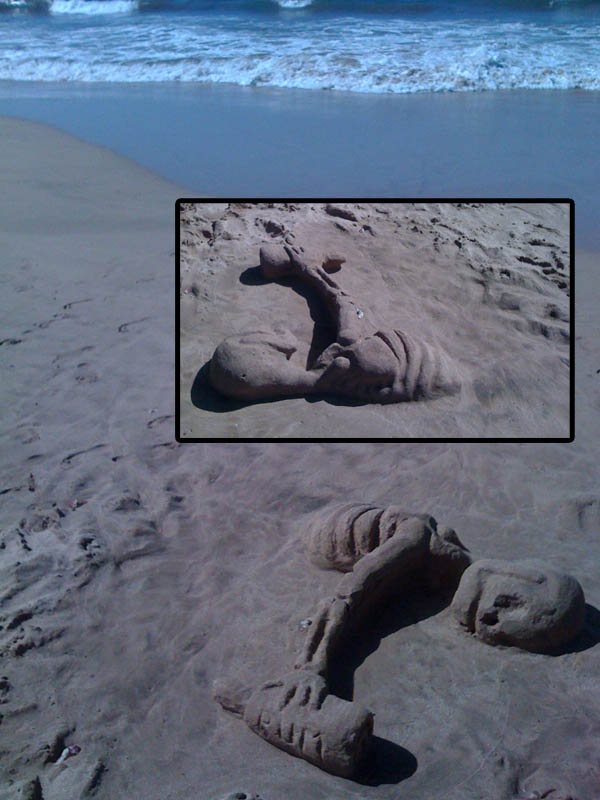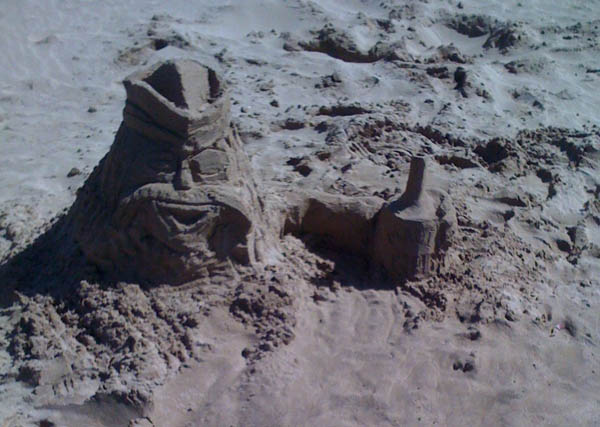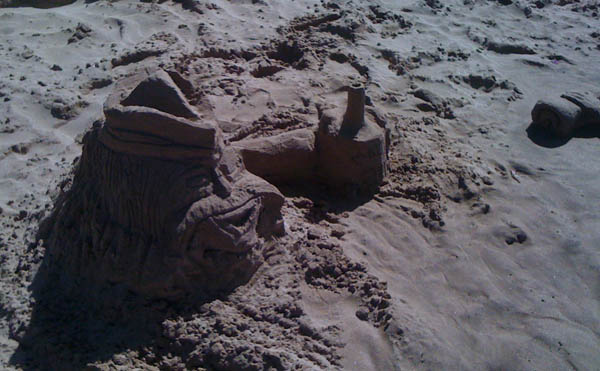 More to come in the next few days hopefully!
Jan 22, 2010
Tried to go high, but the sand wouldn't hold (too far from the break and the sand was grainy). Progress photos is all we have, so not much to show for! 4 hours including pound up…bummer.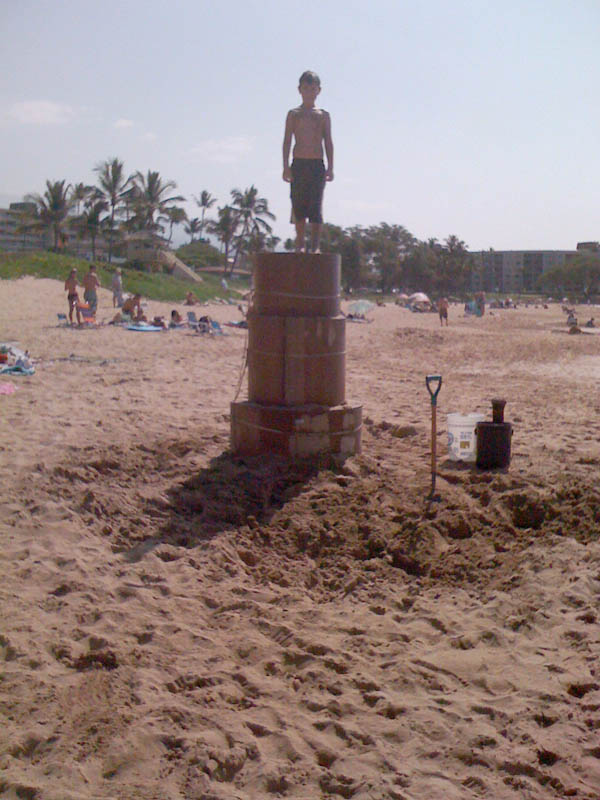 Mathew climbed up to the top after helping us pound up. Thanks Mathew!
Then it all COLLAPSED! Bad sand.