Fight Club Like Soap using Photoshop and font (PSD included)
I searched and searched like you did for a ".psd" of the fight club bar of soap.
It's a photoshop file and uses styles and an editable font (FightThis @ DaFont). It is far from perfect, but it is convincing enough. It is not high-resolution, so you wont be doing any large-scale printing with it, but its plenty big for fun web stuff.
What I did was flatten the text, and use the burn and dodge tool to emphasize and work the 3d text. Also, use the clone tool put bubbles closer to the text and make it feel like it fits in…you know the drill.
Snapshot of UNMODIFIED PSD file: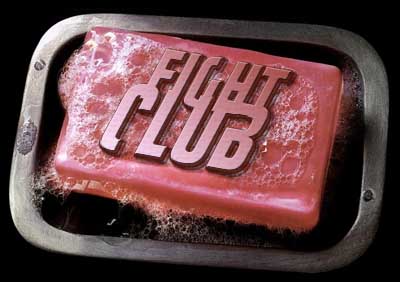 DOWNLOADS