Wacom Tablet Windows 7 Circle Clicks FIX!
DOES NOT WORK FOR WINDOWS 7 HOME VERSION,  all other versions with Local Group Editor work. Thanks Tim
I searched all over the net trying to find a solution to get rid of the little blue circles and radiate out whenever you click on the screen using a tablet. Or when you click and hold you get that circle that goes around the spot you clicked on. It is especially annoying when trying to use photoshop with it! Below is a quick fix that doesn't to any damage to core services in your operating system like some "fixes" I found. Below is a built in bypass switch to windows 7 tablet circle clicks:
Run "gpedit.msc" (click start, in the box closest to the button type "gpedit.msc" without quotes)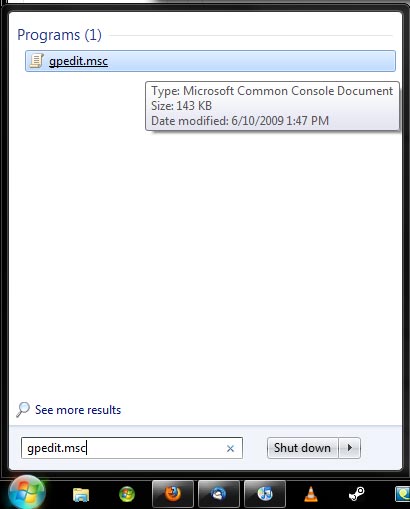 Click ENTER. You should see this window: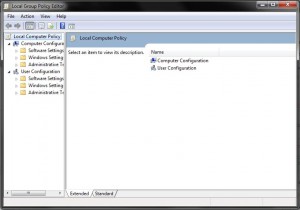 Click User Configuration, then drop down Administrative Templates, then drop down Windows Components, then drop down Tablet PC. Finally click "Cursors"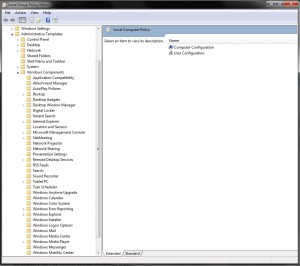 Now double-click Turn off pen feedback. Click the radio button "enable" and click ok.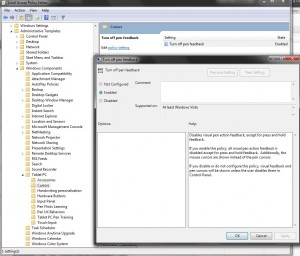 DONE! Now you close the windows and test it out. No more silly circles while using your awesome tablet!
I use a 9×12 Intuos 3, but since this is a windows based problem, this should apply to all other wacom tablets as well (probably any pen input device!)
Update 1/2/2011:
For some reason the circles have re-appeared. I'll post when I've found a fix! Must have been a windows update of some sort.
Update 1/25/2011:
Must have been a windows update making the setting go back to default. Seems to work fine after making the setting change again.
Update 2/17/2011:
As Tim mentioned in the comments, this trick does not work for windows home version. If you have a solution please post it! Many people are finding this very helpful.